Public Safety Complex, Nisqually Indian Tribe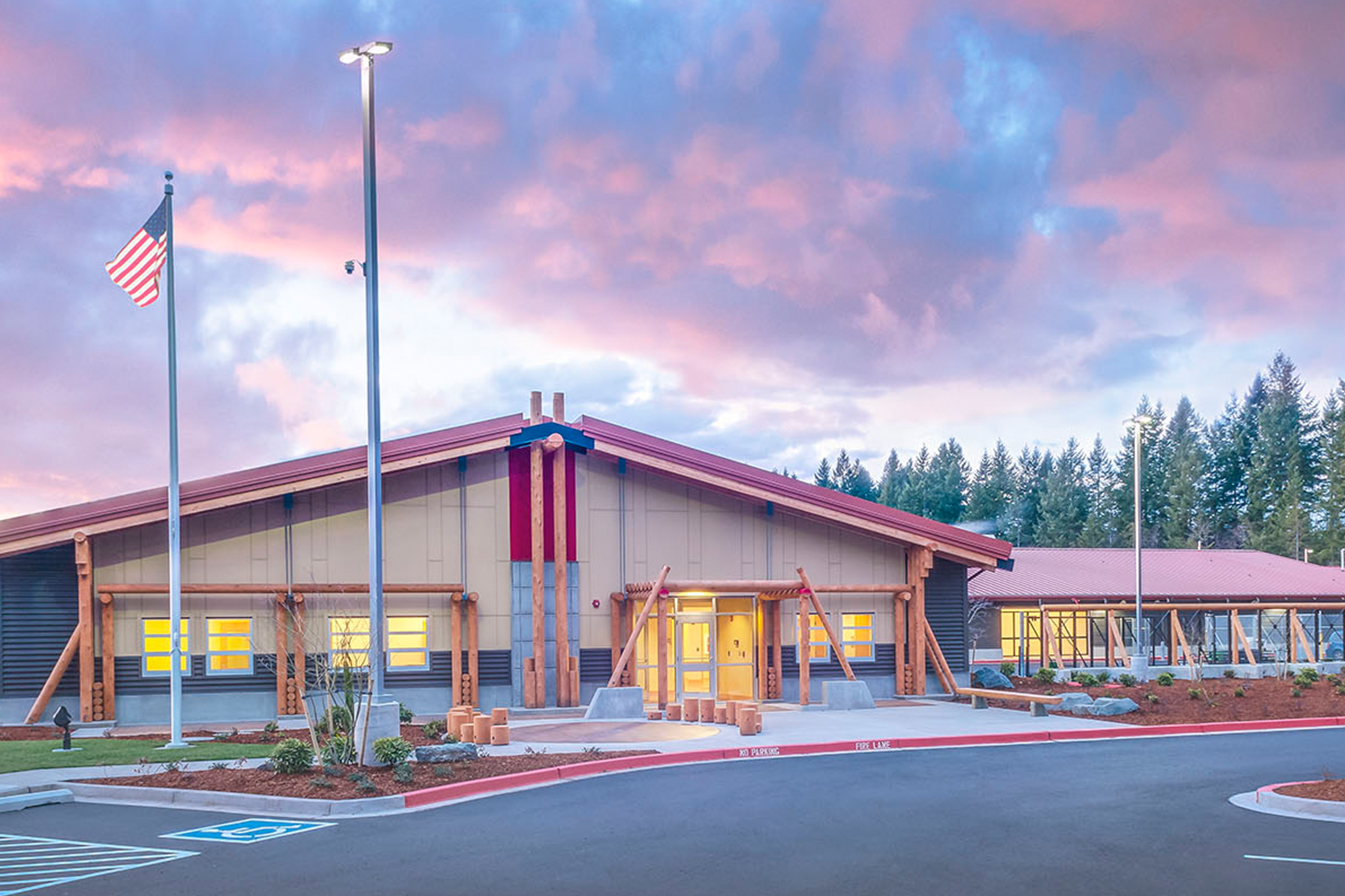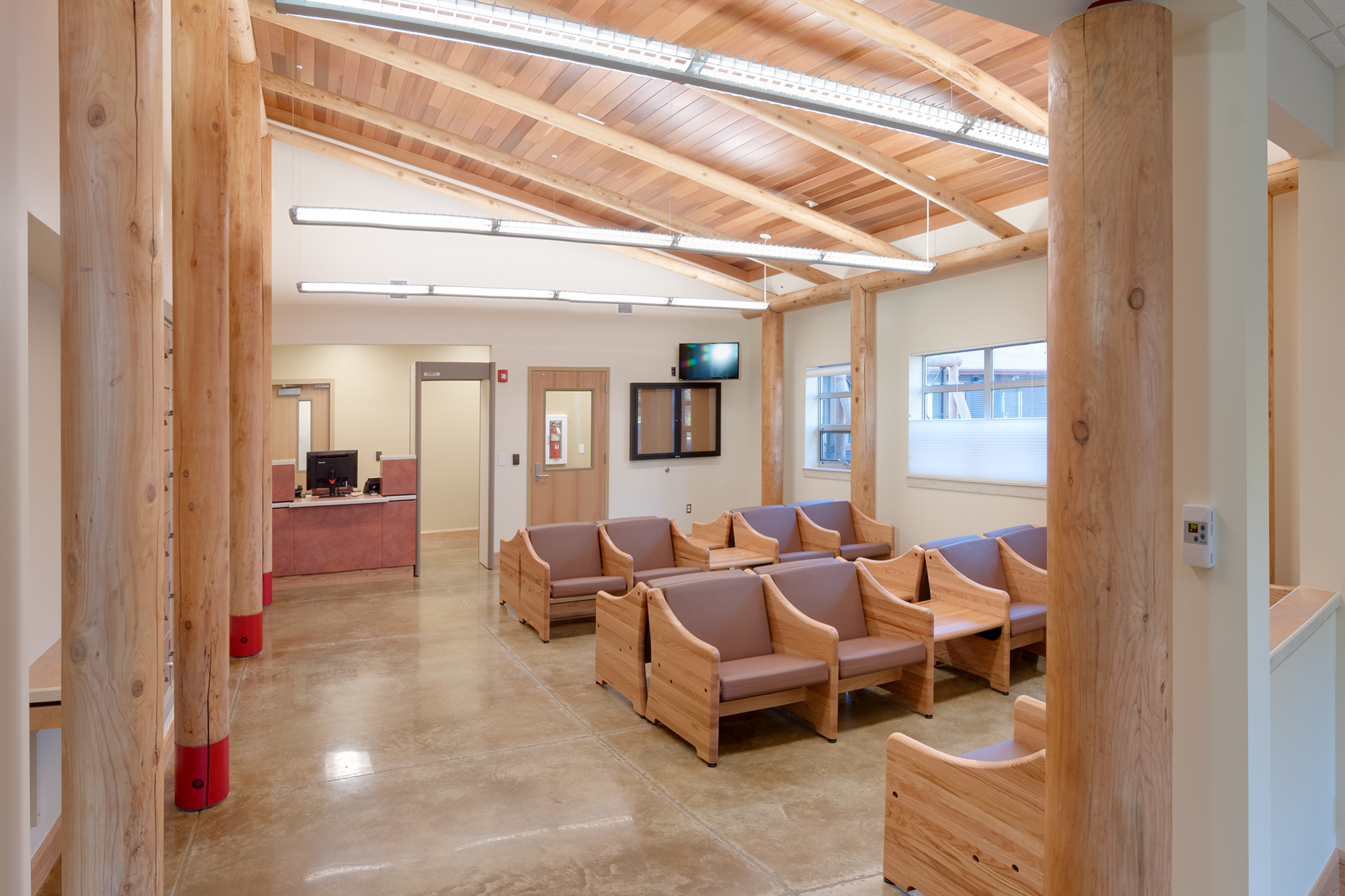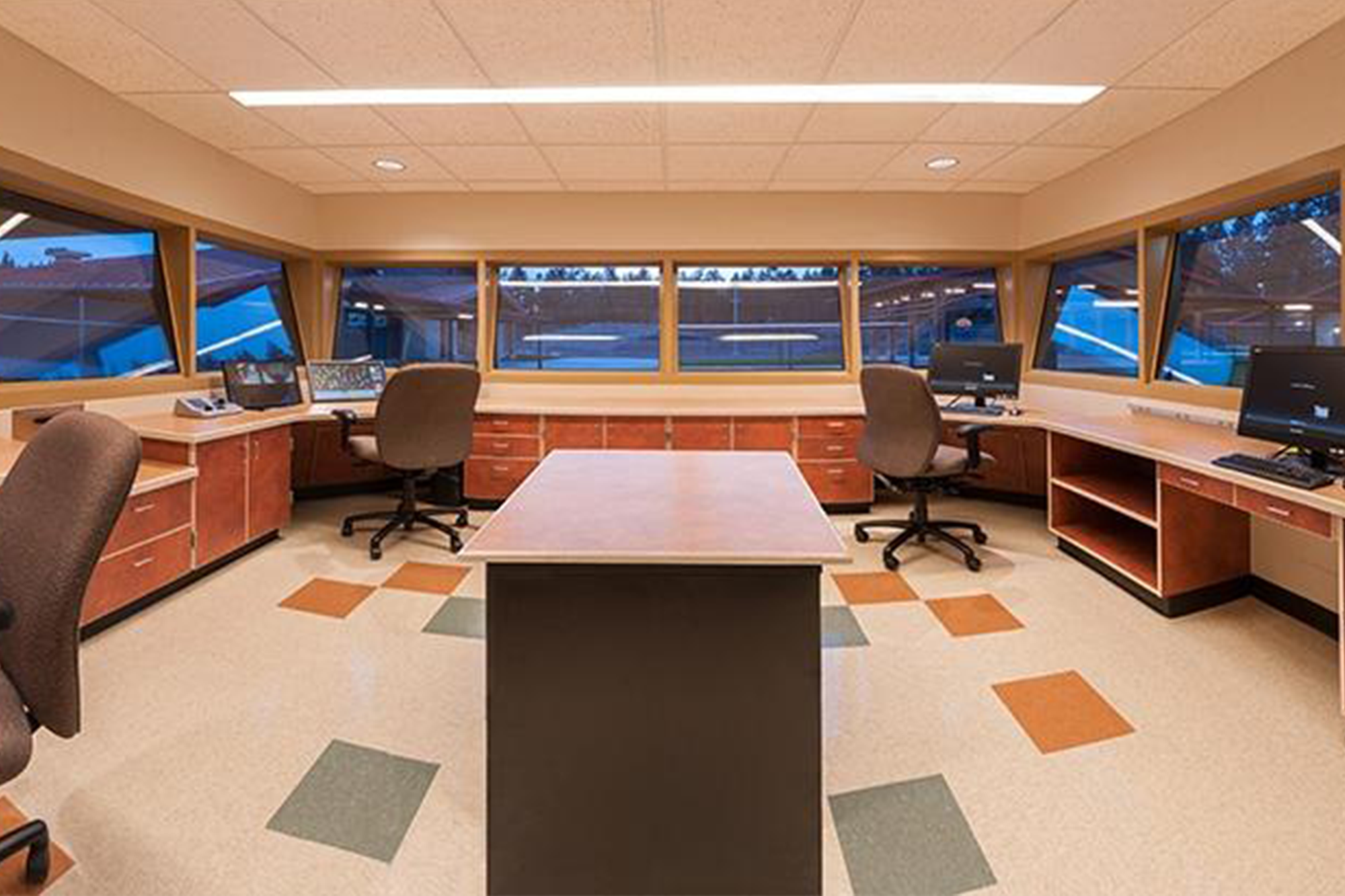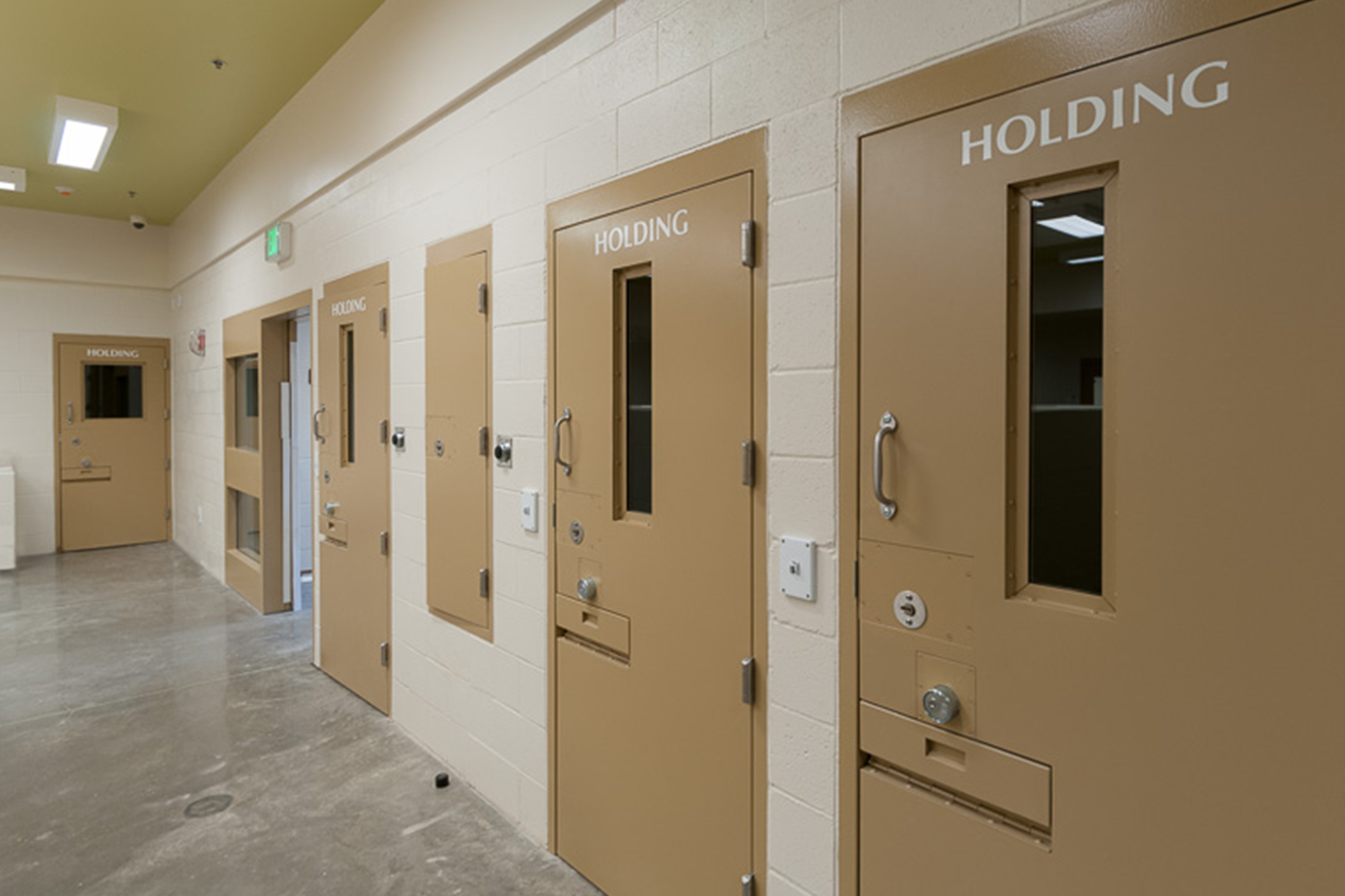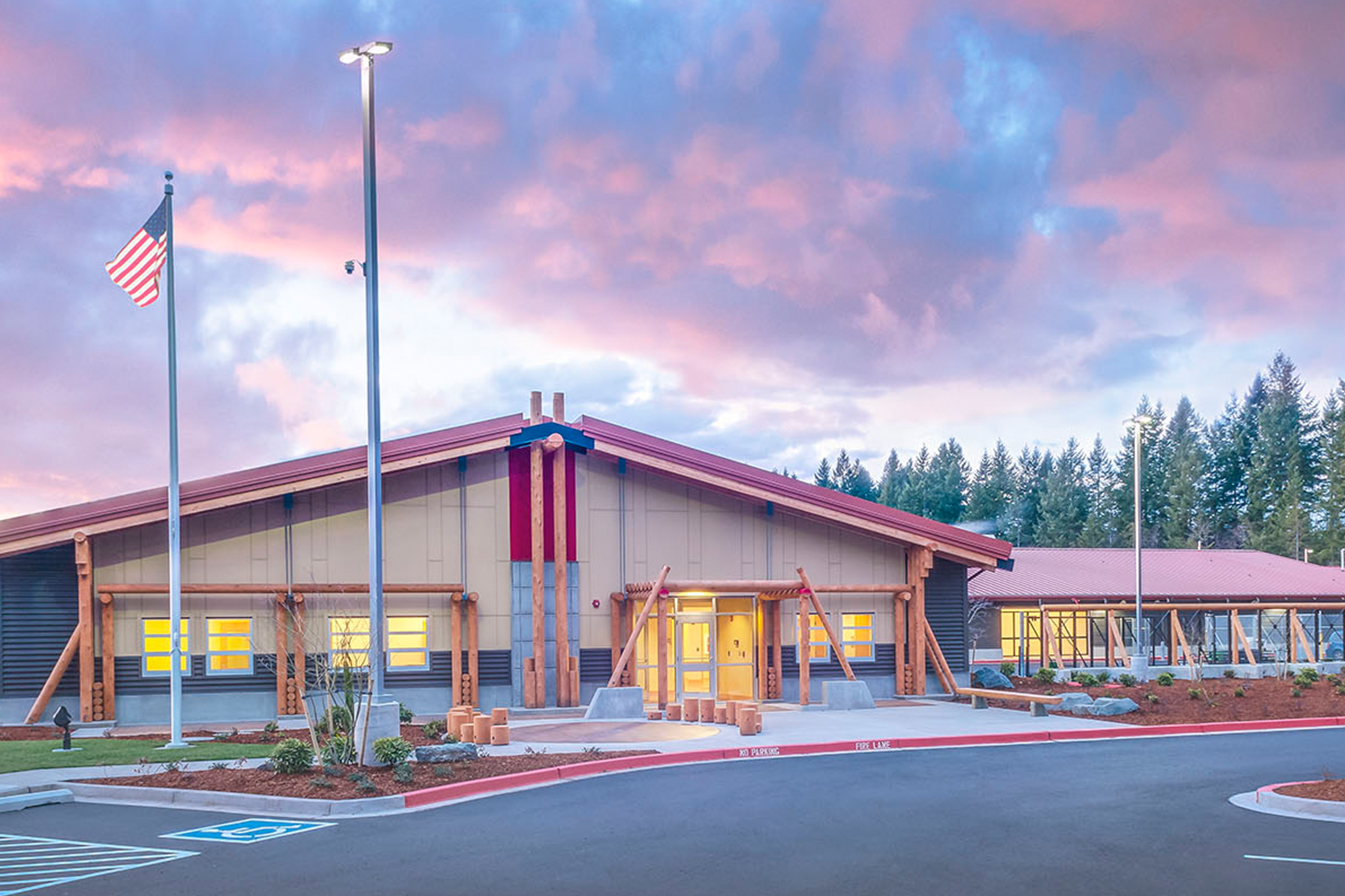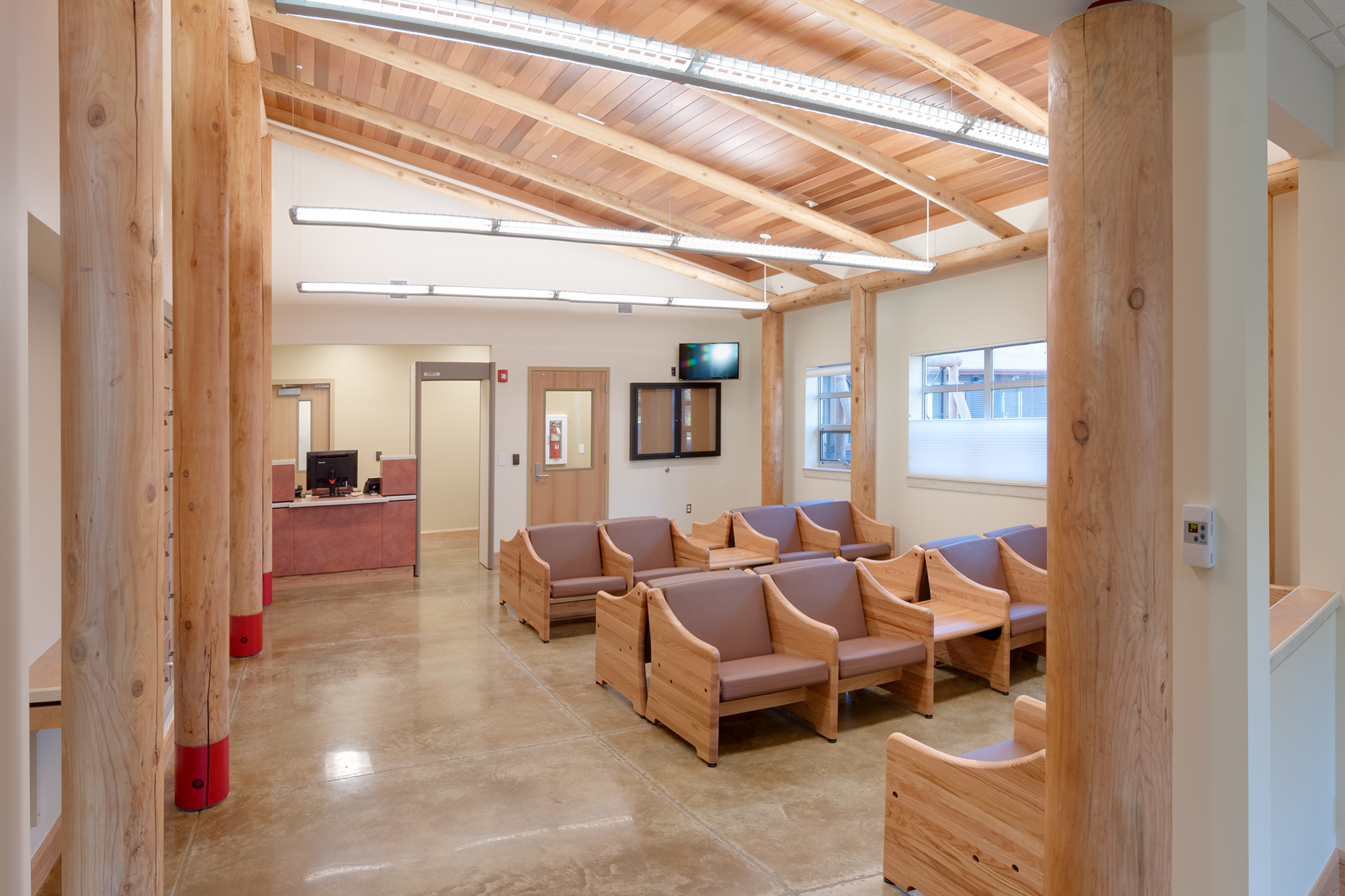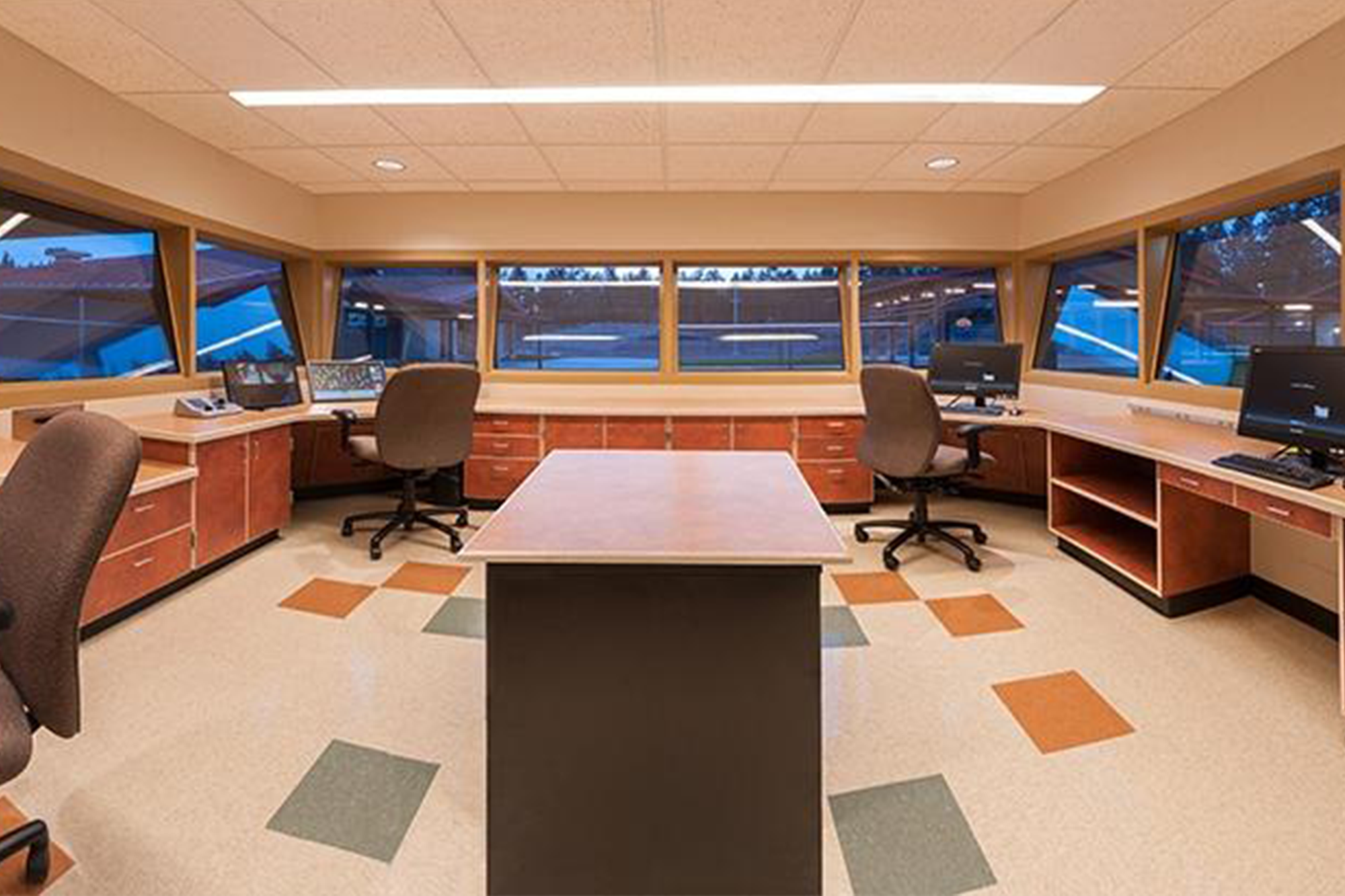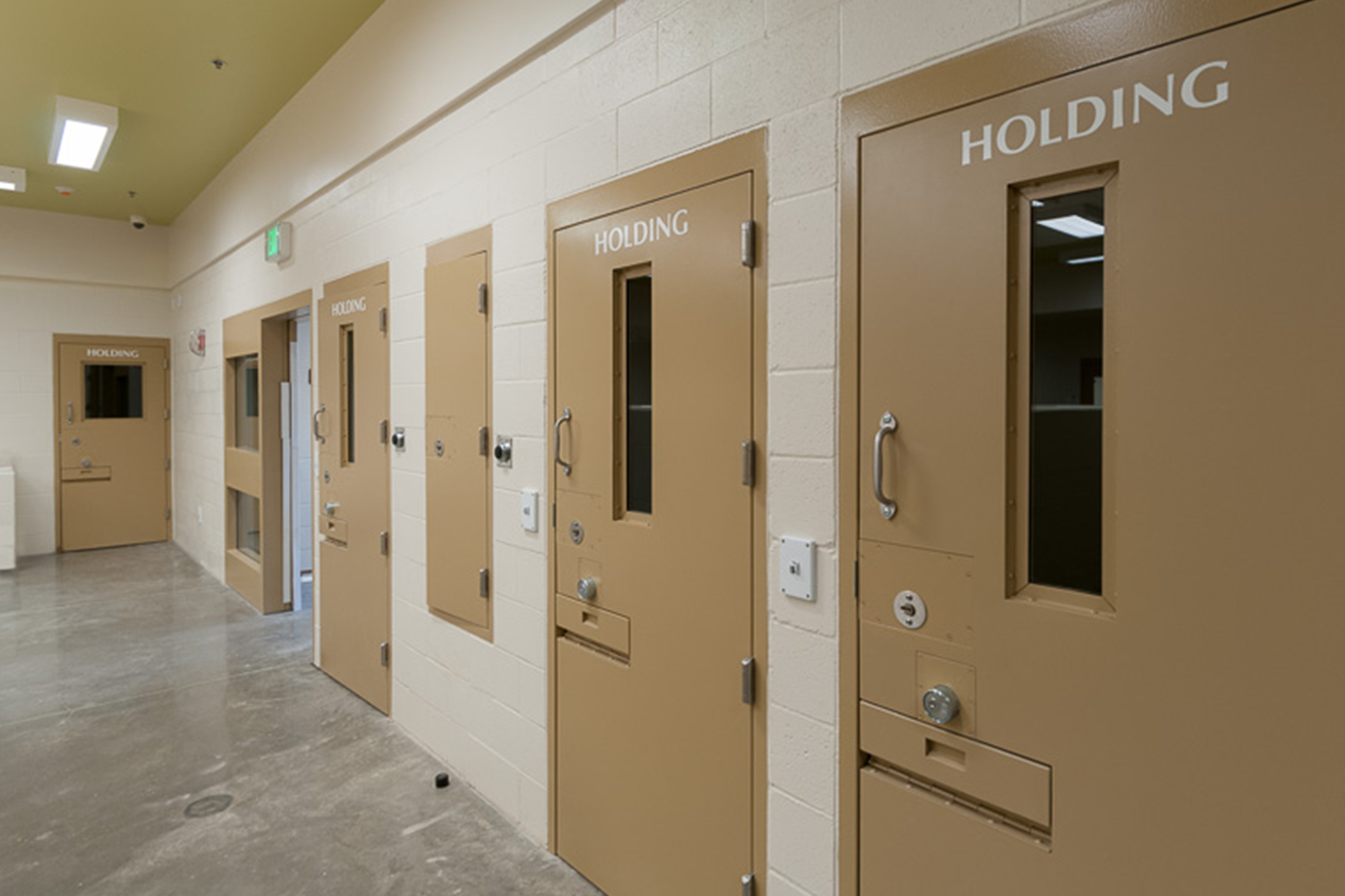 Public Safety Complex, Nisqually Indian Tribe
Location: Olympia, WA
Date: 2011
Square Feet: 70,000 SF
Project Keywords: Detention Facility, Site Development, Native American Architecture, Multi-phase Design
Project Description:
This project is comprised of complete site development, design and construction administration. The public safety complex includes a 288-bed support building, designed for a 576-bed build out, two 96-bed housing buildings, and other structures to accommodate religious ceremonies, open-air exercise area, a warehouse, a commissary, laundry area, and back-up power functions.
The support building includes special needs housing, tribal police, the tribal fish and game department, a visiting area, a booking area, jail administration, property storage, hearings area, medical rooms, a kitchen, a dining area, covered exercise area, and central control and armory functions. The total project will comprise a 576-bed regional minimum security jail facility, a 100-bed work release facility, courts and a fire station, all to be constructed in multiple phases.
*National Bureau of Indian Affairs adult detention standards and international building codes were applied to the project.