Lily Road Medical Office Building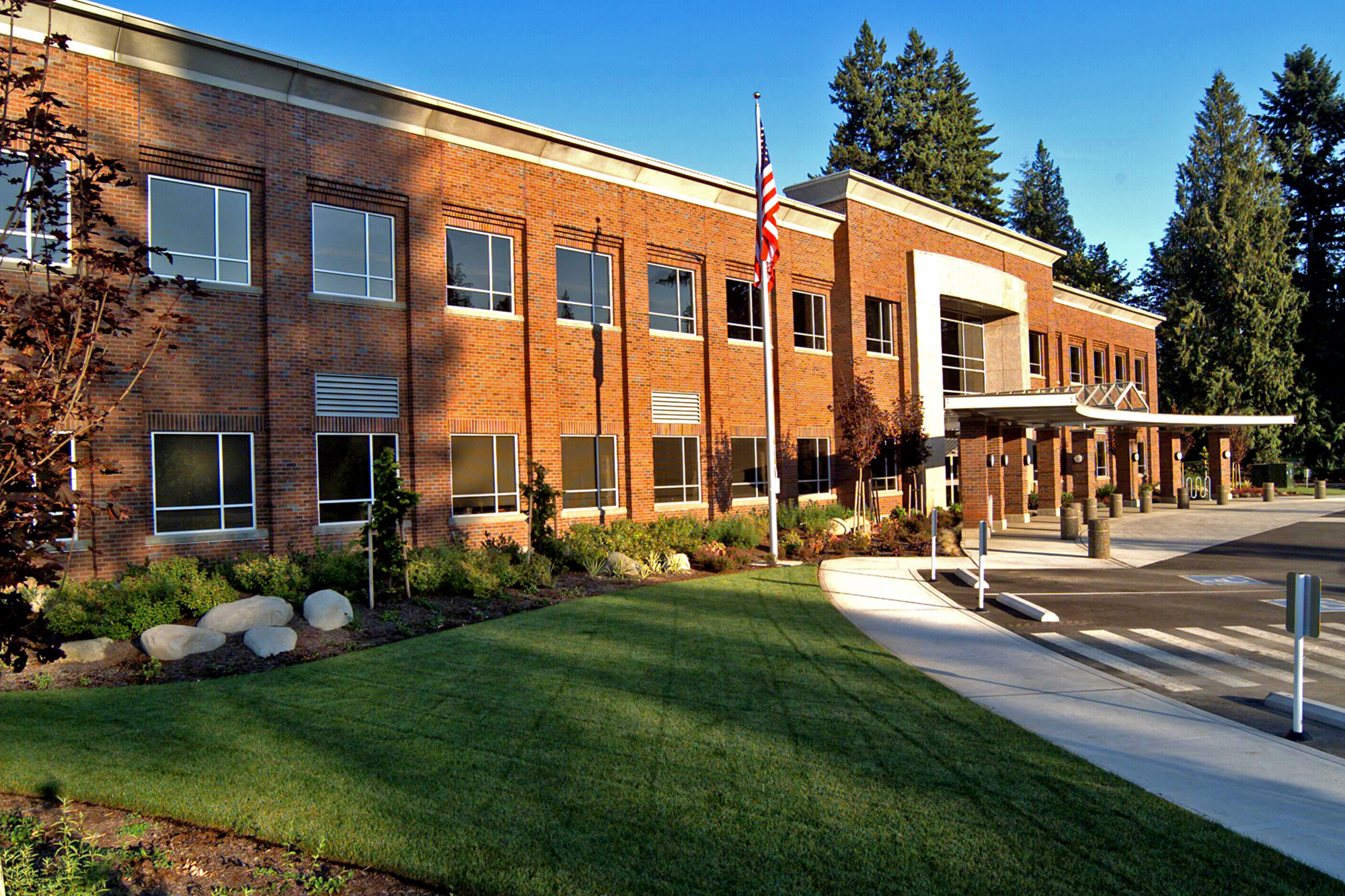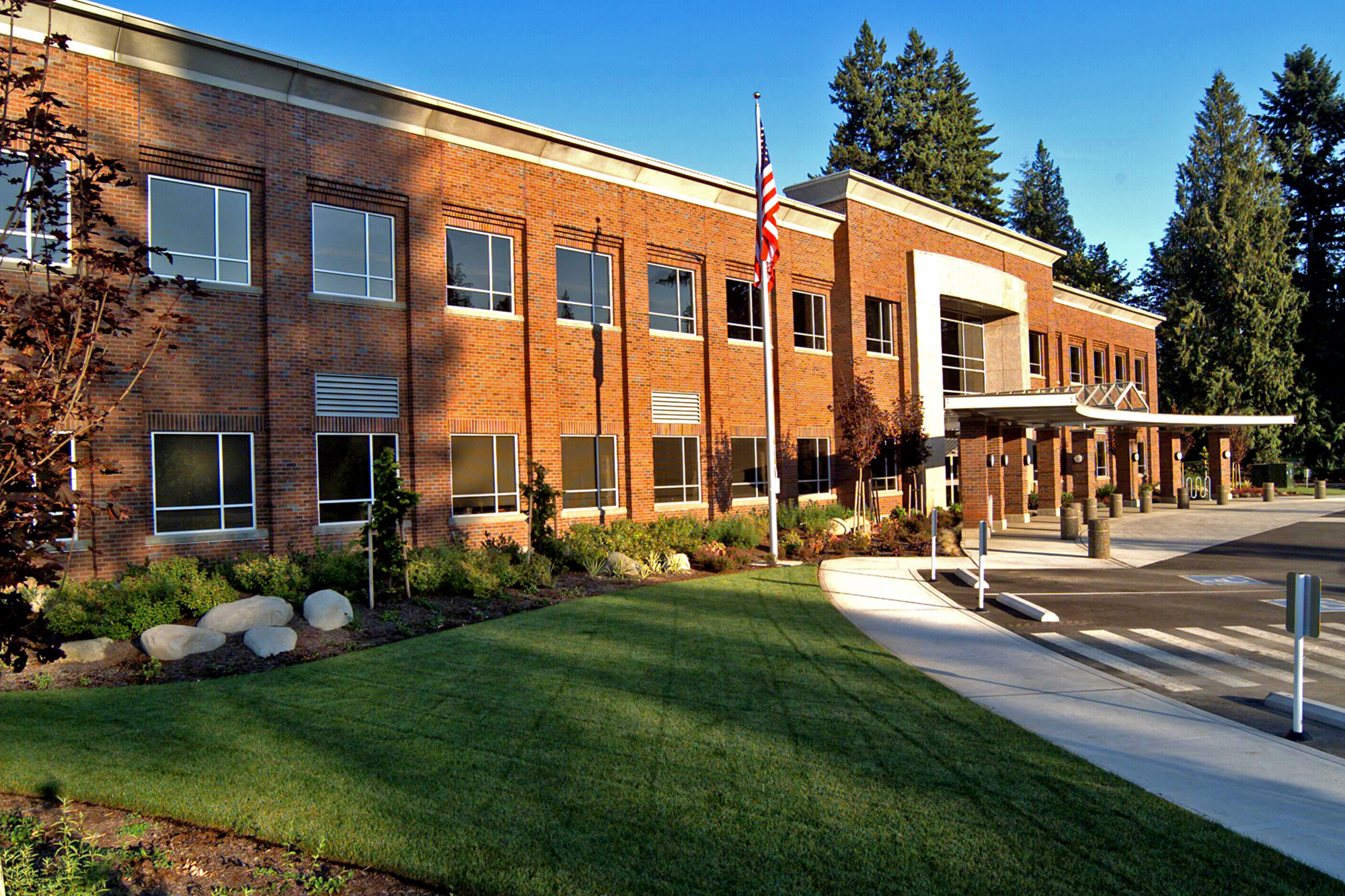 Lily Road Medical Office Building
Location: Lacey, WA
Date: 2006
Square Feet: 48,000
Project Cost: $9,000,000
Project Keywords: Medical Facility, Commercial Design, Office Building, Tenant Improvement, Exterior Improvements
Project Description:
The Lilly Road Medical Office Building in Olympia, Washington is a 48,000-square-foot, two-story facility. Shell improvements as well as tenant improvements for Olympia Orthopaedic, St. Peter Hospital Physical Therapy, Northwest Children's Heart Center, Neurosurgery I and Neurosurgery II, Obstetrics and Gynecology were designed and construction documents prepared during 2005-06.
The front main entry consists of a curved, covered drop-off. The two-story glazing is flanked by granite panels. The exterior is brick with a precast concrete cornith. The building received a masonry design award for excellence in 2006.